Continue to grow and optimize your education.
This is advanced training for qualified and licensed EMS trainers who want to expand their competence as Fitness Coaches. In the following courses you increase know-how and learn more about the opportunities of your EMS device with this specialized 1-day workshops. Start to offer your customers exactly what they need to reach their goals.

Our two training courses "EMS License Trainer" (Basic Course) and our advanced course "EMS Functional", "EMS Metabolic Training", "EMS Back Fitness" and "EMS Intensity Techniques" are always based on the latest academic studies and up-to-date content, guaranteeing that our participants receive up-to-date information on EMS training and customer care.


EMS Intensity Techniques
Reach out for maximum results!
This one-day course provides you with a wide range of intensity techniques and concepts in the field of EMS Fitness training. How can you bring your client to the next level without just raising intensity levels? How can you use different program set-ups for better targeting your clients goals?


This course will teach you all the theoretical and practical knowledge you need to design thorough and sound programs for different fitness goals for your clients. The practical parts will help you expand your coaching skills and will come with a comprehensive toolbox for motivation and spotting techniques to bring you to the next level as a fitness expert in the growing field of EMS.

Go for it here.
EMS Metabolic Training
Bring your clients to the next level!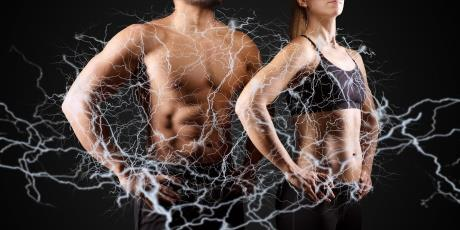 This course uncovers the myths of metabolic training: What does science tell us when it comes to EMS?

You will learn how to structure and design your workouts for different metabolic conditions and situations in order to create suitable plans for different training goals. In the training, special attention is paid to the particularities of EMS training with overweight clients. How do you set up an EMS training for optimal weight management and what else do you have to consider?

In the course, specific EMS programs are examined in detail and transferred in practice. Get more out of your training than just the basics.

Sign yourself up here.
EMS Back Fitness
Take up a specialist role in the EMS market.
Back pain is the No.1 common ailment! Every EMS trainer has to deal with such clients. We provide you with the optimal background knowledge and the right EMS practice for different back-related issues.

How can you as an EMS trainer exercise with such a client in a meaningful way? The course is aimed at all EMS Fitness Experts who want to care competently for their clients with back issues. Specific programs for loosening tense muscles, strength endurance programs and strength training programs will be examined in detail. A perfect combination workshop for all EMS Fitness Experts that want to raise their competence in their clients back strengthening.

Register now.
EMS Functional
Continue to grow and further your education!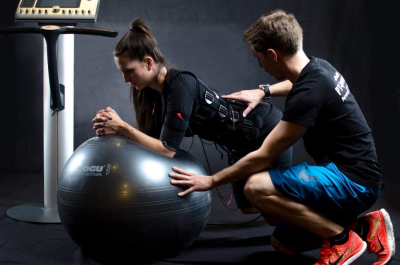 The so-called functional training is on everyone's mind, but what does "functional" actually mean when it comes to EMS? How should a functional EMS training be structured and what are the benefits?

This seminar will provide you with an interesting mix of theoretical and practical know-how in order to create suitable plans for functional EMS workouts. The course will focus on the specifics of EMS programming and planning and how to integrate techniques like breathing and core stability into your training. How do you set up a reasonable EMS program for functional training? How can you get more out of a training even with advanced clients? In this course, specific EMS programs are examined and transferred into practice.

Book here.